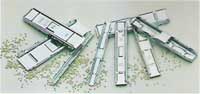 Insulating glass is a multi-glass combination consisting of two or more panes enclosing a hermetically-sealed air space. The most important function of insulation glass is to reduce thermal losses, which offers many advantages: lower energy consumption, perfect transparency by reducing the incidence of condensation on the warm air side and the possibility of using larger glazed areas without increasing energy consumption.


Insulating glass is a glazed unit composed of two or more glass panes separated by spacers filled with dehydrated air or gas. The sheets are connected by a spacer, using sealants to reduce water vapor penetration. The whole unit is hermetically assembled by a secondary edge seal which gives structural robustness to the insulating glass. The spacer contains a desiccant, which absorbs humidity from within the air space. The insulating glass unit (IGU) is made manually or with an automatic plant. They are available in Standard, Bendable and Butyled versions.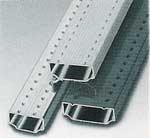 Standard Spacer Bars are produced within the minimum tolerance limits in its sector and have ideal height as per world standards. There are carefully determined and designed surface perforations for special applications with a clean and bright surface appearance. The chemical adhesion performance is as required and accepted in the insulated glass production.
Bendable Spacer Bars give perfect appearance in curved production and have a perfect corner bending at 90degrees. The welding is of superior quality with no splitting during the operation of bending and gas filling. The surface is aesthetically clean and bright and the chemical adhesion performance is as required and accepted in the insulated glass production. The perforation geometrics is matched to application and the height is standard with a perfect cross section. Aluminium Spacer Bars are produced in different widths ranging from 5.5mm to 28.5mm, all equal in height.
Butyled Spacer Bars are butyled on both sides in a perfect and clean appearance and covered with a special isolating paper in order to make work more convenient to insulating glass producers. The adherence property of butyl to glass is of maximum degree upon removal of the isolating paper. Bendable Spacer Bars can be produced in any dimensions, which ensures minimum cost and maximum speed to insulating glass production.